The future of cruising is clear onboard the Norwegian Epic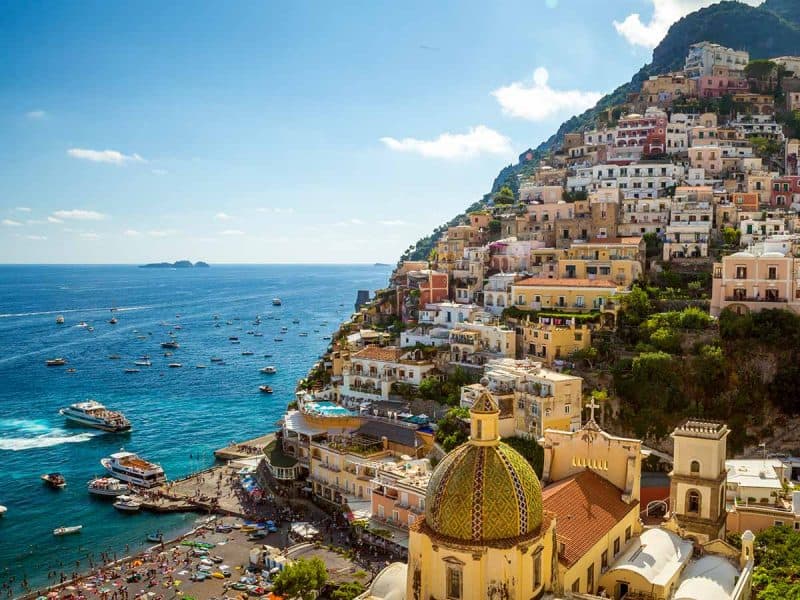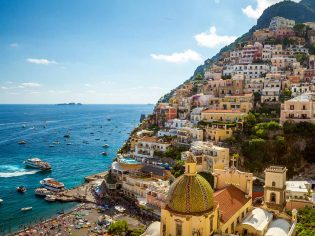 |

This Article was created in partnership with Norwegian Cruise Line

|
Whether it's your first cruise or your 50th – and for me, it's somewhere in between – certain things never fail to warm your heart.
Like opening your curtains in the morning, stepping onto your balcony and seeing a dreamy, magnificent place unfurl before you. And though there's a bit more time, testing and paperwork involved in cruising today, that magical feeling hasn't changed a bit.
I'm lucky enough to be sailing the Mediterranean for seven days on Norwegian Epic and I can assure you, the sight of Barcelona, with its jaw-dropping architecture and palm-lined plazas and ramblas, still stirs all those joyous emotions that have been pent-up during the pandemic. I have similar, uplifting feelings watching the rising sun cast a golden glow over the beautiful Balearic island of Mallorca and again with the volcano-fringed bay and pulse-raising, pizza-fuelled city of Naples. To say it's good to finally be on a cruise again is an understatement.
Shore delights
The joys of cruising today are rich and varied, starting with the promise of a multi-destination holiday – while only unpacking once. Europe is the ultimate destination to explore by sea, with epic coastlines that boast culture, cuisine, cliff-top villages and natural beauty in spades – and choosing a cruise is the ideal way to explore its multiple destinations while letting someone else take care of the pesky admin (such as the ground transport, hotel bookings and restaurant recommendations). Norwegian Cruise Line will advise you of all the local requirements at each port of call, and even remind you to carry your face mask before disembarking.
You'll find abundant pleasures both onshore and onboard, and sometimes they blur blissfully into one. For example, after our day falling for Tuscany's ravishingly picturesque countryside, exploring the medieval hilltop town of San Gimignano and lunching at a family-run organic farm and winery (one of NCL's immersive 'Go Local' shore excursions), we continue our embrace of Italy onboard at La Cucina. This rustic-chic Italian speciality restaurant is among the freestyle dining options and sea-view lounge bars on Norwegian Epic (and seen elsewhere on NCL's fleet). Other evenings, I wine and dine French-style at Le Bistro, enjoy Cagney's Steakhouse, sizzling seafood at the Japanese Teppanyaki, and tastebud-tickling, globally inspired dishes at the ship's elegant main à la carte restaurant.
Sail Safe, Feel Free
NCL's 'Sail Safe' program, steered by a panel of medical experts, has implemented more than 70 recommendations so travellers can cruise with confidence. At its cornerstone, the NCL Sail Safe program requires that all guests (over 12) and crew must be fully vaccinated at least 14 days before sailing. Plus, ships have new medical-grade air filters to boost onboard ventilation, expanded medical facilities and teams, extra cleaning and sanitising measures as well as a dedicated Public Health Officer on every ship. On European cruises, you'll also need a negative COVID-19 test result within 72 hours of embarkation, and you'll be wearing face masks onboard when in indoor public areas, unless eating or drinking. These protocols are subject to evolve, but in my experience, you quickly get used to them and they're worth it to sail in safety again.
Thrills and spills
Like its multicultural crew – warm, friendly and attentive – NCL's entertainment is first-class. There are activities for all ages, with the award-winning Broadway stage shows a standout – something NCL truly prides itself on. I enjoy an electrifying performance of Priscilla Queen of the Desert, while other rousing productions for 2022 include Burn the Floor and Million Dollar Quartet. You'll also see (and hear) talented live musicians around your ship. Norwegian Epic even boasts the Cavern Club, where I tap my feet to a Beatles tribute band at a replica of the Liverpool venue where the Fab Four played.
By day, the pool decks across NCL's fleet have a mix of intimate chill-out areas and adrenaline rushes. Norwegian Prima, and sibling Norwegian Viva (from 2023), will up the ante with the world's first free-fall dry slides and largest go-kart racetracks at sea.
Space to stretch out
You'll also want some downtime, of course, and all NCL ships have a choice of staterooms, from snug studios for solo travellers – which feature on seven NCL ships and counting – to your own private balcony stateroom featuring floor-to-ceiling glass doors, right up to a three-bedroom family hideaway at The Haven by Norwegian. This exclusive keycard-access, all-suite zone comes with a 24-hour butler as well as a private pool and sundeck, bar, lounge and restaurant.
Euro stars
Al fresco cocktail in hand, gazing at the starry Mediterranean sky on my last night at sea, I'm reflecting on the past week. Any apprehensions I had about cruising again soon vanished. It was easy to get back in the swing of things onboard. And the thrill of waking up somewhere different – roaming the life-affirming streets of Barcelona and Naples, sipping wine at a Tuscan vineyard and taking a heritage railway through the mountains of Mallorca – rekindled a love of travel and cruising COVID-19 had put on hold. I also can't help thinking about my next trip. Raising one final toast to this cruise, I hope it'll be the first of many more adventures as we put the pandemic behind us.
LEAVE YOUR COMMENT