76. Amanzo'e Kranidi, Greece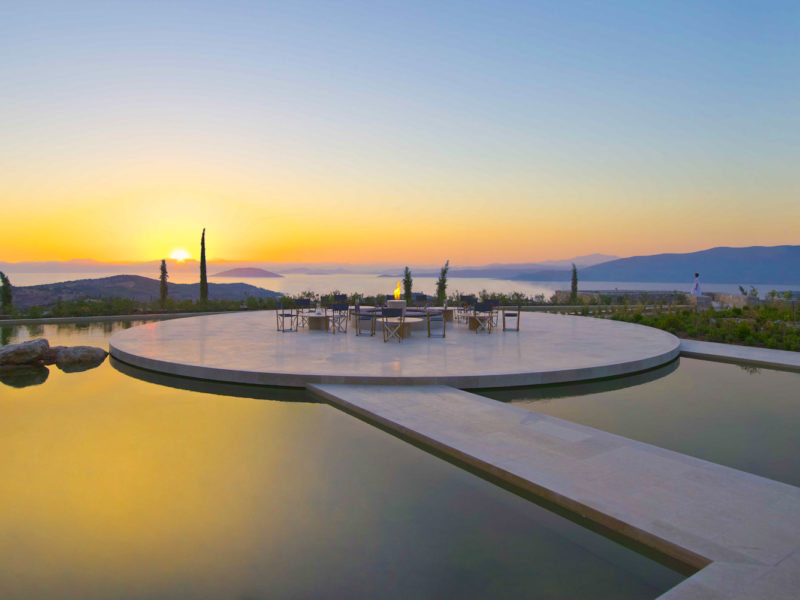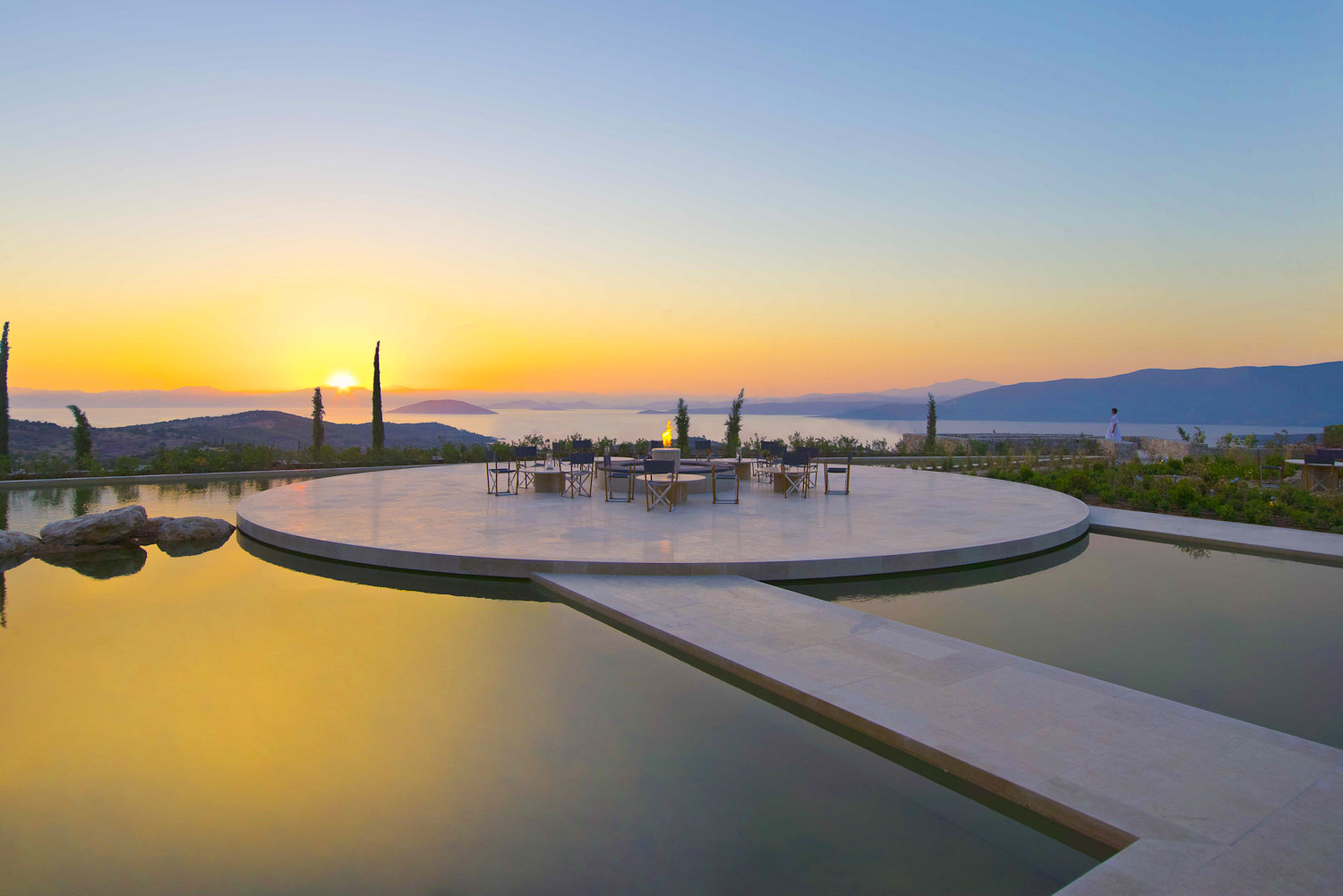 Ranked #76 in our countdown of the 100 Best Hotels and Resorts in the World.
"Finally, a stunning retreat on the Greek mainland." Melissa Biggs Bradley
Nestled among silvery olive groves and overlooking the turquoise Aegean, Amanzo'e lacks nothing but a white-suited James Bond or perhaps a reclining Hercules (though you may find their equivalent by the infinity pool).
The pavilions are suffused with light, hidden beyond stone-walled courtyards, with private pools and shaded terraces. Interiors are Mediterranean minimalism with a Hellenistic marbled splendour fit for the gods.
You need only venture out for a book from the library, a dip at the exclusive Beach Club or an ancient Greek beauty ritual at the Aman Spa. The staff at Amanzo'e can arrange anything for you – helicopter rides, yachting (if you don't have your own), island-hopping – you name it.
Size 38 pavilions
Did you know One hour away is the ancient Epidaurus theatre with amazing acoustics. An unamplified actor can be heard by a crowd of 15,000.
LEAVE YOUR COMMENT