Discover the wonders of Asia on a luxury cruise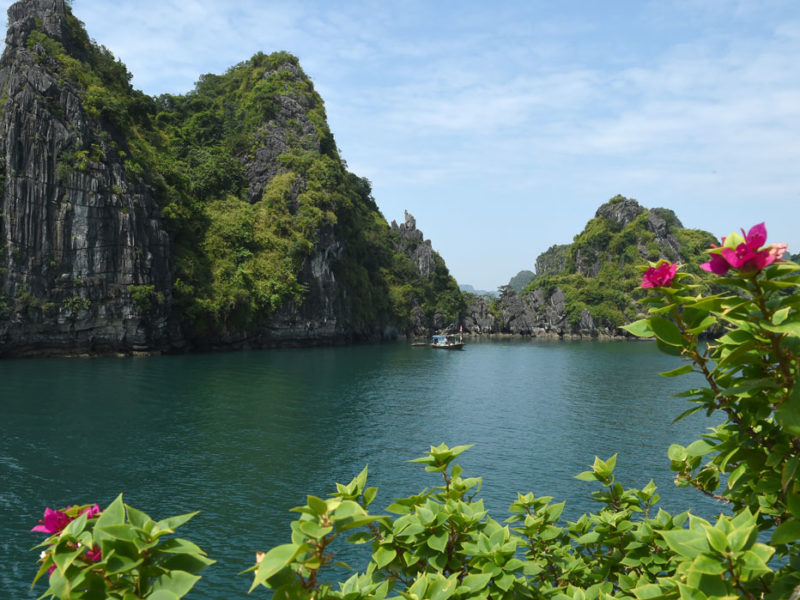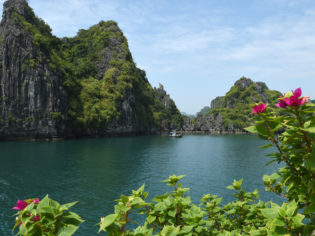 |

This Article was created in partnership with Ponant

|
From architecture to cuisine and even attitude, Asia is awash with French influences – and a cruise with a French twist could be the best way to see it all.
French colonial possession left an indelible mark on the Asian continent, particularly in the region once known as French Indochina (which included Laos, Vietnam and Cambodia), as well as Japan and China.
In Shanghai, one district is still referred to as the 'Paris of the Orient', where plane-tree lined streets and typical French mansions still endure. In Tokyo's Kagurazaka district, or 'little Paris', cultures collide with its geisha houses sitting among French cafes and restaurants, bookstores, schools and galleries. It's diversity worth discovering, and all delightfully unearthed on a luxury cruise in Asia with Ponant.
When old meets new
The French first brought coffee, pastries and bread to Vietnam around 1857. From then on, the cuisine was heavily influenced by the French, with new vegetables, such as asparagus and potatoes, integrated into traditional Vietnamese dishes. Today, baguettes, pâté (adapted from Brittany's meat pies) and soups – made of French meat broths and Vietnamese rice noodles – abound.
In Saigon, traditional colonial-style buildings, like the famous six-storey, five-star Majestic Hotel and the bright yellow Saigon Central Post Office, still stand. Wide boulevards, reminiscent of Paris, welcome relentless hordes of bicycles and motorbikes. In Shanghai, 'The Bund' waterfront serves as a living museum of preserved 1920s historic buildings; some Art Deco, and of Dutch, French, German and Russian heritage. Old trading houses contrast with the new financial district and impressive high rises.
Encompassing so many cities and countries, a cruise in Asia is an ideal way to experience it all. Itineraries that balance major cities, such as Singapore, Osaka, Hong Kong and Manila, with less-visited and often untouched small towns and hamlets and remote wildlife reserves tucked away from mainstream tourism, are perfect to ensure you see the ubiquitous contrast of old and new for yourself. Ponant, in particular, are specialists in the region, and can offer passengers remarkable memories and holiday experiences.
Why cruise Asia on a small ship?
When it comes to cruising, choosing the right cruise line and ship is vitally important. Ponant's fleet includes seven ships, with the eighth being delivered later this year – and a further three under construction. Bucking the current trend to build ever-larger ships, they've instead opted for smaller, more intimate vessels. Though small, Ponant ships aren't lacking in space, amenities or service. In fact, being small means the Ponant guest experience is more personal, engaging and immersive.
The compact size of Ponant's modern fleet of ships means they can access cruising opportunities often denied larger ships, such as mooring in places few others can. While large passenger ships are required to moor off the mouth of the Saigon River in Vietnam and arrange transport to shuttle passengers to and from the city – a two-hour trip and some 70 kilometres by road – for example, Ponant's small ships venture up the serpentine brown river, pulsing with small trading ships and fishing vessels, to moor right in the heart of Ho Chi Minh City. This means less time disembarking and more time to savour this vibrant city.
Luxury yacht-style cruising with a touch of je ne sais quoi
There's something special about enjoying a fine meal while watching the city glide past as you share conversations with new-found friends, discussing the day's highlights and planning tomorrow's adventures. Time becomes a rhythm of personal preference, taken at your own pace. Attend a lecture on Chinese calligraphy, unwind in the gym or relax with a massage while onboard. Perhaps a drink at the Blue Eye underwater lounge to contemplate the fauna and flora of the sub-aquatic universe through the cetacean-shaped glass porthole is more your style, or a visit the Observation Lounge to see a classical pianist play Chopin.
The variety of cuisine you'll have at each port is mirrored onboard a Ponant cruise in Asia. Choose from the casual buffet-style bistro setting or more formal à la carte dining, both of which include access to Ponant's inclusive open bar with its selection of champagne, fine white, red and rosé wines, draft and bottled beers. For a more upmarket selection, upgrade to the premium wine list that includes special labels like fine vintages from premium winery Chateau Latour.
Luxury cruising requires everything to come together seamlessly, starting from the moment you first board the ship. From the Captain welcoming all guests onboard to an organised and speedy check-in, smiling and helpful staff and all your stateroom or suite's features explained, it's all part of the experience. There's nothing left for you to do other than simply relax.
As you set off on your voyage, you'll notice the finer details: Hermès toiletries in the cabin, a Sothys spa to indulge in, an onboard boutique with fine French labels, fresh daily pastries, excellent coffee, attentive yet unobtrusive service, a relaxed ambience, and the list goes on.
Encompassing Asia
In addition to such popular destinations as China, Japan, Thailand, Taiwan and Malaysia, Ponant also travels further afield, with expeditions to Myanmar, India, Sri Lanka, Borneo, the Philippines, West Papua and the Seychelles on offer.
Whether you're seeking the natural beauty of UNESCO heritage sites and architectural wonders, multicultural cities, wildlife encounters, cultural immersion, or crystal-clear waters for snorkelling or diving, there's a Ponant cruise in Asia to suit you, and a wide selection of pre- and post-cruise add-ons to extend your trip.