Mitsuboshi Kaidou – Three Star Road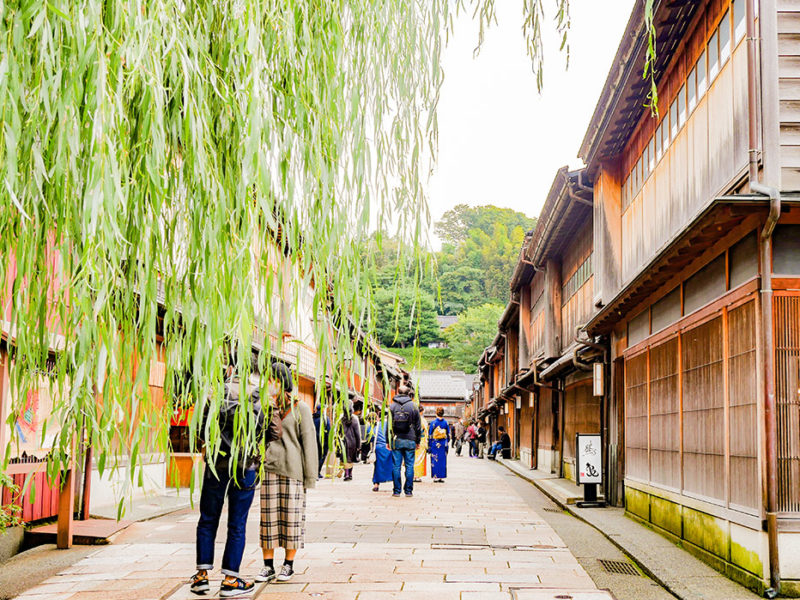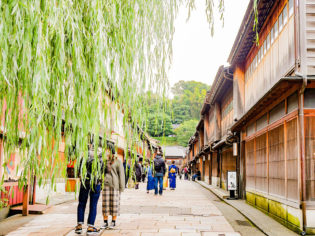 |

THIS ARTICLE WAS CREATED IN PARTNERSHIP WITH Hokuriku-shin'etsu District Transport Bureau

|
While thoughts of Japan inevitably conjure up images of Tokyo, Kyoto and Osaka in the minds of most travellers, there are many more compelling sides to Japan that exist in the less-frequented cities, towns and villages.
For a more structured way to explore these lesser-known gems, the Mitsuboshi Kaidou – Three Star Road – is the perfect route to navigate. Weaving its way from Kanazawa in Ishikawa Prefecture to Matsumoto in Nagano Prefecture, and taking in Gokayama, Shirakawa Village and Takayama, the journey takes in an impressive roster of stunning scenery, historic sites and national treasures, and singular experiences that cannot be had anywhere else in Japan, or the world.
Planning any journey following the Mitsuboshi Kaidou – whether from Kanazawa to Matsumoto (as suggested here) or vice versa – should take in this checklist of highlights along the way.
A snapshot of Kanazawa
The capital of Ishikawa Prefecture, Kanazawa was a seat of power that had great artistic and cultural significance during the Edo Period (1603 and 1868). Today the city retains a historic charm that rivals Kyoto.
Ōmi-chō Ichiba (Ōmi-chō Market), which dates back to the Edo Period, is Kanazawa's largest fresh food market, which bustles with action from early morning to late afternoon. Visit in the morning to see locals shopping for fresh seafood and vegetables in the lively streets lined with 170 or so shops and stalls or head there for lunch at one of the many bustling restaurants. Join the longest lines to find the best food. Consider taking the train to visit the market and stop by Kanazawa Station to see the Tsuzumi-mon Gate, an arresting modern architectural take on a traditional torii gate. From there you can take the bus or walk to the market.
Higashi Chaya District
Established in 1820, the Hagashi Chaya-gai (meaning Eastern Teahouse district) was an entertainment district for wealthy merchants and local nobility where they would come to be entertained by geisha. Among the historic buildings that can be found here, two teahouses still host exclusive geisha events at night. During the day, travellers can visit Kaikaro, a working geisha house, or stop at Ochaya Shima, an historic geisha house that now houses a museum and offers green tea and wagashi (traditional confections).
And while you are in the area, take time for a gold leaf experience at Bikazari Asano. Kanazawa has been the centre of gold-leaf production in Japan for more than 400 years, with 99 per cent of gold leaf in Japan being produced here. Indulge in a gold leaf-topped ice cream cone for a uniquely Kanazawa treat.
Recognised as one of Japan's three great gardens, Kenrokuen Garden was established by the Maeda clan, one of the most powerful families during feudal times, with construction beginning in 1676. Resplendent with all the recognised symbols of a classic Japanese garden, from ponds to bridges to tea pavilions, the sprawling garden is known as the 'Garden of the Six Sublimities' referring to the six classic characteristics: spaciousness, seclusion, artifice, antiquity, abundant water-courses and expansive panoramas.
Kenrokuen Garden is connected to Kanazawa Castle by Kanazawa Castle Park, which is filled with colour when the cherry blossoms bloom here from late March to early April.
Ainokura Gassho-zukuri Village
Located in the Gokayama Valley in Toyama Prefecture, this picturesque village is evocative of Japan's rural past. The UNECSO-listed village is dotted with 20 impeccably preserved gassho-zukuri houses built with thatched roofs and distinctive for their A-frame design. While most of the buildings in this living village are still private homes, a few are available as minshuku (traditional lodgings). Spend the night to immerse yourself in the charms of the bygone era.
Shirakawa Village is another impossibly charming village of gassho-zukuri houses, located in the neighbouring Gifu Prefecture. The UNESCO World Heritage-listed site boasts a picture-perfect cluster of houses (some of the best are in the hamlet of Ogimachi), many of which are now living museums detailing the rural history of the area, which remained blissfully isolated for centuries due to its mountainous surroundings. The seasons play out with stunning effect on the landscape here; visit in winter to see the village blanketed in snow or in autumn when the surrounding mountains are saturated in rich shades of orange and red.
Gourmet in Kanazawa
Thanks to its position on the coast, overlooking the Sea of Japan, Kanazawa is rightly recognised for the quality of its seafood, which plays a huge role in its local cuisine. As a result, sushi here is fresh and delicious and often includes local specialties: black-throat sea perch and gasu ebi prawns. Seafood is also the main ingredient in kaisendon, steamed rice artfully topped with an array of sashimi. As for cooked seafood, another signature Kanazawa dish is gori-karaage, deep-fried morsels of gori, a freshwater fish native to the region. When eating out in Kanazawa take note of the beautiful array of ceramics used to present dishes; these are carefully chosen to reflect the seasons and the food being served in order to enhance the experience of dining.
Miyagawa Morning Market
Set your alarm to stock up on the specialties of Takayama at this bustling morning market, from locally grown fruit and vegetables to honey, pickles, miso and local crafts. Watch locals haggle for their daily requirements in the local Hida dialect, and then, when the market closes at noon, set out to explore the Sannomachi area of Takayama city, with its wonderfully preserved Edo Period buildings. Visit during spring or autumn to witness the Takayama Festival, with its ornate floats proceeding through the city's old town.
Thanks to its forested surrounds, Takayama is recognised as a centre of excellence for woodworking thanks to its forested surrounds, with furniture and carvings from the area much sought after. When visiting Takayama, shop for pieces including ichii-Ittōbori, a particular type of wood carving using yew that began in the 19th century.
The second largest city in Nagano Prefecture is a gateway to the stunning Northern Japan Alps and a centre of art (it is the birthplace of acclaimed modern artist Yayoi Kusama) and history. Dominated by it imposing castle, a visit here allows you to live its history, including soaking like a samurai in the hot waters of Asama Onsen, once reserved exclusively for the nobility.
Designated as a national treasure, Matsumoto Castle is the oldest surviving five-tiered, six-story castle tower in Japan, dating back to the late 16th century. Under the distinctive black-tiled roof, the building is a maze of steep staircases, low-ceiling rooms and narrow windows once used by archers during battle; displays of armour and weapons throughout also hint at the turbulent history it has witnessed. Visit in spring to see it framed by cherry blossom for the ultimate Insta-worthy shot.
While this sleek museum houses works by a number of celebrated Japanese artists, the real drawcard of the Matsumoto City Museum of Art is the permanent collection of works by the city's favourite daughter, the world-renowned avant-garde artist Yayoi Kusama, whose distinctive dots adorn the front of the building.
Note: The museum will be closed for one year for renovation from April 2021.
Matsumoto's easy access to the Northern Japan Alps offers up abundant nature experiences, including hiking in Kamikochi, a remote resort that offers up some of the most stunning mountain scenery in the country. The 1.5-kilometre valley is spectacularly dominated by the jutting Hotaka mountain range and cut through by the crisp, clear Azusa River.
You can choose the style of walking that suits you best, from a more leisurely hike along the banks of the Azusa to trekking its mountains or even snowshoeing during the winter months. The views from the Kappabashi (a suspension bridge over the river) towards Hotaka Peaks and Mount Myojin-dake on one side and Mount Yakedake on the other are not to be missed.
The historic shopping streets of Nawate-dori, with its reoccurring frog theme (the adjacent river used to ring with a chorus of frog calls), and Nakamachi-dori, known for its traditional storehouses called kura (the exteriors are marked by a black-and-white cross-hatched pattern), are a joy to wander, buying Japanese handicrafts, souvenirs and sweet snacks.
Gourmet Matsumoto
Matsumoto has a rich and varied food culture. Signature dishes include toji soba, which involves using small woven bamboo baskets to warm soba (buckwheat) noodles in a hot broth bobbing with local vegetables and mushrooms. Sanzoku-yaki, a dish comprising chicken pieces marinated in garlic and soy and then coated in potato starch and fried, is popularly considered a local soul food. There is also a tradition of eating insects in this area, from bee and wasp larvae (hachi no ko) to grasshoppers (inago).

LEAVE YOUR COMMENT