Japan's best adventures in nature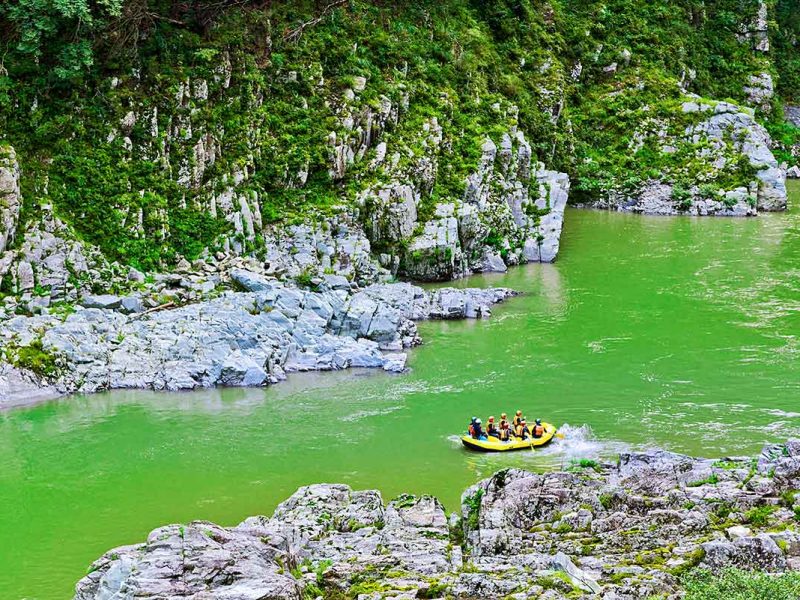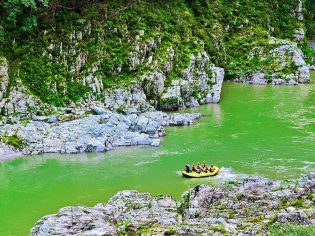 |

THIS ARTICLE WAS CREATED IN PARTNERSHIP WITH JNTO

|
With an amazingly diverse landscape that takes in pristine coastlines, soaring mountains and lush forests, getting out and about in nature in Japan presents endless opportunity for adventure.
Whether you are an intrepid adventurer or your tastes tend towards more relaxed pursuits, there is an experience for all.
Choose your style of travel to find the best experiences for you:
3. Families
Best things to do in nature in Japan for nature lovers
1. Stargazing
While Japan's cityscapes are renowned for their neon-lit brilliance, the country's large swathes of unspoilt landscape are the setting for light shows of a different kind. Stargazing is a delightfully ethereal pastime, and can be experienced at the likes of Lake Onneto or Lake Mashu, both located in Akan-Mashu National Park in Hokkaido Prefecture, and Mt Daisen, a long-dormant volcano in Daisen-Oki National Park in western Tottori Prefecture.
Meanwhile, Achi Village in the lovely Japanese Alps in Nagano Prefecture has been recognised as the best place in the entire country to see stars by no less than the Ministry of the Environment. Japan's reputation as a stargazer's paradise was confirmed with the designation of Iriomote Island, part of Iriomote-Ishigaki National Park in Okinawa Prefecture, as Japan's first International Dark Sky Park in 2018.
2. Hiking
When it comes to walks with a view, Japan really does spoil hikers with choice. Seasonality adds nuance and interest to many of the hikes: head to Tohoku's Hachimantai Hills to walk amongst the blazing autumn foliage that drenches the landscape in colour; join a guided hike to explore the Hida Osaka Falls in Gifu Prefecture, a collection of some 200 waterfalls on Mt Ontake, some of which freeze over during winter creating ethereal ice sculptures; during spring in the deep forests of Shiretoko National Park in Hokkaido, Ponhoro Pond, also known as 'the phantom pond', appears like a mirage, its mirror-like surface pierced with the trees that stand in the landscape when the waters disappear; cooling sea breezes provide relief from the summer heat while hiking the dramatic Tojinbo Cliffs, cylindrical rock stacks buffeted by the roiling waters of the Sea of Japan coast in Fukui Prefecture.
3. Kayaking and paddle boarding
Not surprisingly, given Japan's abundance of coastline, lakes and rivers, kayaking is a popular pursuit, with varying degrees of effort required depending on where and when you choose to indulge.
From Hokkaido in the north to Kyushu and Okinawa in the south, rowing adventures include everything from stand-up paddle boarding at Hiroshima's UNESCO World Heritage-listed 'floating' torii gate of Itsukushima Shrine to navigating the sea off Okinawa's Kerama Islands to admiring the spring blossoms from the vast expanse of Lake Biwa in Shiga Prefecture.
One of the most curious paddling adventures involves kayaking on the Kurio River on the island of Yakushima, Kagoshima Prefecture, before undertaking a 3.5-hour stream climbing experience (sawanobori) that involves climbing against the flow of a stream for the thrill of it.
Best things to do in nature in Japan for thrill seekers
4. Caving
Exploring Japan's caves involves going underground and underwater. The tropical islands prefecture of Okinawa has some 600 limestone caves, with the largest, Gyokusendo, on the main island, festooned with over one million stalactites. You can also dive Okinawa's warm waters to the underwater Blue Cave off Cape Maeda to float in the clear, azure waters and observe the abundant marine life.
And one of the most spectacular caving expeditions in Japan can be had at Okinoerabu Island in Kagoshima Prefecture, where naturally occurring emerald pools are illuminated to dazzling effect.
5. Climbing and canyoning
With big effort comes big rewards, and in the case of rock climbing in Japan that means lungfuls of fresh air, spectacular views and the satisfaction of reaching a sky-high goal.
There are numerous rock climbing locations across the country, including the 2418-metre-tall Mt Ogawa, a mountain straddling the border of Nagano and Yamanashi Prefectures, recognised as one of the best climb locations in Japan (opt for a guided rock-climbing tour with Evergreen Outdoor Center from Hakuba), and Mt Mizugaki, also in Yamanashi Prefecture, and located within Chichibu-Tama-Kai National Park.
Canyoning, which involves heading in the opposite direction to climbing, is equally thrilling. Head to Minakami in Gunma Prefecture, the home of canyoning in Japan, to join a Canyons Japan tour of Willow Canyon or Fox Canyon, which is perfect for beginners.
6. Rafting
Thrills and spills don't come more adrenaline-charged than with rafting. If you are a fan of hurtling through white water, then you will be well rewarded in Japan. On the island of Shikoku, the 194-kilometre Yoshino River offers up some of the best rapids in the country, while the Kuma River in Kumamoto Prefecture treats rafters to a mix of rapids, gentle currents and the chance to soak away the day in hot springs when they are done. One of the most unique offerings when it comes to rafting can be found on Kitayama River in Wakayama Prefecture where you navigate the rapids while standing on a traditional log raft helmed by skilled river runners (in traditional dress).
Best things to do in nature in Japan for Families
7. Camping/Glamping
Camping, and its parent–pleasing sibling of glamping, is one of the most family-friendly ways to immerse yourself in Japan's abundant natural wonders. There are over 3000 campsites scattered across the country providing access to everything from mountains to lakes to forests, and catering to all budgets. While some sites are free, the ones offering amenities and extra recreational facilities come at a cost, although it is usually very affordable.
The Japanese love camping out during the spring and summer months (Golden Week in May and during school holidays from July to August are popular), when they flock to national parks and campsites across the country, from Tazawako Campground in Akita Prefecture to the Okutama Mountains on the western outskirts of the Tokyo metropolitan area to Kyushu's Kirishima Kogen Kokumin-kyuyochi campgrounds with its onsen and swimming pools. And when it comes to glamping, the gracious Hoshinoya Fuji has some of the best views of Mt Fuji you are ever likely to see.
8. Wildlife encounters
One of the best bits about spending time in nature is sharing it with the unique creatures that inhabit it. And when in Japan that means a menagerie of bears, monkeys, birds and marine species, many of which you can observe at relatively close quarters.
When it comes to bird watching, Izumi City in Kagoshima Prefecture is the perfect kid-friendly option (there is no need to sit quietly for hours on end, which children aren't renowned for) given it is the migration ground for thousands of majestic cranes which soar through the skies there in the early morning from October to March.
For an otherworldly wildlife experience, head to Yokohama Town in Aomori during the summer months to see delicate Genji fireflies in their natural habitat – the delicate insects are a designated natural treasure here. Nature's very own fairy lights can also be seen at Roman-no Mori Kyowakoku in Chiba Prefecture, where a long-term breeding program has resulted in the park being filled with multiple breeds of firefly, including Genji, which can be seen from late May until mid-June, and the equally common Heiki, best viewed from mid-June until early July.
And, of course, when it comes to Japanese wildlife encounters, flocking to see the wild Japanese macaques at Jigokudani Snow Monkey Park in Nagano Prefecture is a must. Watching the cheeky creatures soaking in the hot spring waters to ward off the winter chill and interacting with each other is an iconic wildlife experience.
9. Fishing
It tracks that given the abundance of easily accessed water in Japan, the fishing on offer there must be great. While the little ones might not have the patience for fly fishing at Lake Akan in Hokkaido Prefecture, there are plenty of options available including ice fishing on Mt Akagi's frozen Lake Onuma in Gunma Prefecture (January to March). Rug up in your winter woollies and head to this delightful winter wonderland to cut a hole in the ice and dangle a line into the icy waters in the hope of catching a family meal of smelt. Once you have finished, you can take your catch of the day to one of the nearby restaurants where it will be expertly deep fried and served to you as delicious tempura.
LEAVE YOUR COMMENT