Every season is a new adventure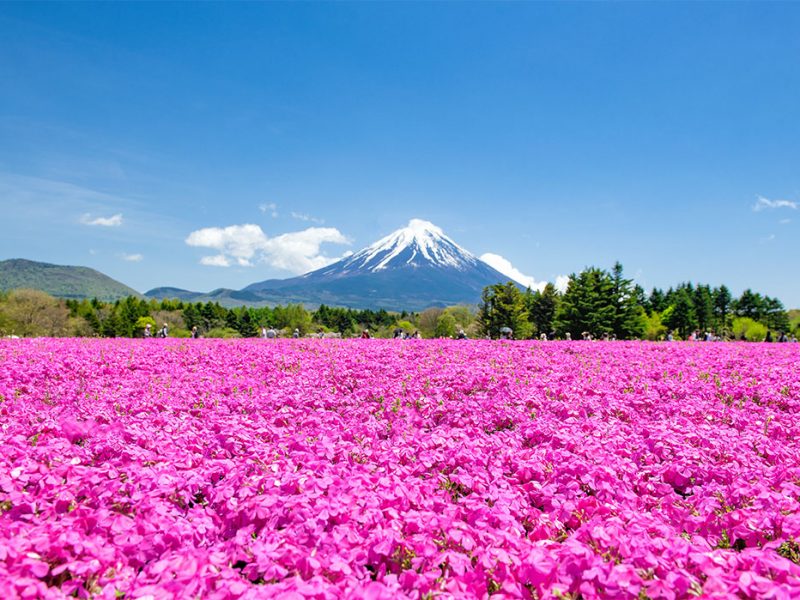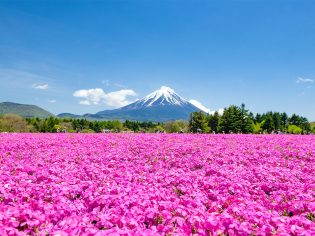 |

THIS ARTICLE WAS CREATED IN PARTNERSHIP WITH JNTO

|
The seasons play out with beauty and drama on the Japanese landscape. The progression from summer to autumn to winter to spring is marked by changes to everything from food to traditions to the activities and experiences that offer up unique adventures across the country based on the distinct personality of each season.
There are few places on Earth where the replacement of summer with autumn is stamped so distinctively on the landscape as Japan. As sizzling summer temperatures start to mellow, autumn leaves explode in a riot of colour, from deep, fiery reds to warm orange hues and golden yellows. This spectacular natural phenomenon, known as koyo and momiji (red maple leaves), results in the popular pastime of momijigari (admiring autumn leaves).
While you can see autumn colours in parks in big cities (visit the Edo-Period Rikugien Garden if you are in Tokyo to see the trees lit up at night) and at formal gardens such as Korakuen in Okayama Prefecture and Kenrokuen in Kanazawa, Ishikawa Prefecture, two of the country's Three Great Gardens, hiking in the more temperate autumn climate is a perfect way to immerse yourself in colour.
Head out to the Hachimantai Mountains in Tohoku's Towada-Hachimantai National Park or Daisetsuzan National Park in Hokkaido to see the leaves and then soak in the waters (and the views) of the hot springs found in both. Ride the aerial tramway to Chausudake, the major peak of Mt Nasu in Tochigi Prefecture to walk the trekking trails, or more intrepid walkers would be well served heading to the island of Shikoku to tramp the Iya Valley in Tokushima Prefecture to see autumn colours sprinkled like confetti across mountains and rugged gorges.
Viewing the changing hues of autumn grass – kusamomiji – also offers spectacular vistas: try the mammoth Oze National Park (spread across Gunma, Fukushima, Niigata and Tochigi Prefectures) to see the marshlands of Ozegahara Marsh turn yellow.
Cycling is another experience ideally undertaken in autumn, with a wealth of cycling routes lacing their way across Japan. The National Cycle Routes offer up a pick and mix of courses, including the 180-kilometre Tsukuba-Kasumigaura Ring-Ring Road in Ibaraki Prefecture, part of which traces a discontinued railway line, and Shimanami Kaido, stretching over 70 kilometres from Onomichi in Hiroshima Prefecture across the islands of the beautiful Seto Inland Sea to Imabari in Ehime Prefecture on Shikoku.
When it comes to Japan's crisp, white winters, most people's thoughts immediately turn to skiing. It's only natural given the country is home to some of the best ski resorts in the world. The roster includes superstars like Niseko and Sapporo on the northern island of Hokkaido, and Hakuba and Nozawa Onsen in Nagano Prefecture, but with roughly 600 ski fields across the country there is a ski adventure for everyone.
Tomamu in Hokkaido is a family-friendly resort that caters to skiers and snowboarders, Myoko Kogen in Niigata Prefecture is one of Japan's oldest ski resorts, while Zao Onsen in Yamagata Prefecture is famed for its powder and snow monsters (juhyo – snow-covered trees), as well as its après-perfect hot springs.
Skiing, however, is not the only option to get your heart racing in the cold. Nagano's Togari Onsen Snow Resort is home to the only Snowbike Park in Japan. After loading your fat bike (heavy-duty bikes fitted with wide tyres to give traction in the snow; bikes and equipment are available for hire) onto the ski lift and reaching the top of the run you'll head through a specially designed 800-metre downhill course, weaving through trees and over waves and banks. Lessons are available, and kids are catered to by snow strider bikes (little pedal-free bikes fitted with a ski on the front tyre) and a dedicated park.
And one of the most unique winter adventures can be found on the Shiretoko Peninsula on the north-eastern coast of Hokkaido, where drift ice formed in the Amur River in Russia floats across the Sea of Okhotsk and arrives offshore from mid-January. Ice walk tours set off from the town of Utoro, allowing you to weave your way across the ice sheets with the help of knowledgeable local guides (and kitted out in dry suits to keep you warm), and often finishing with a quick dip into the water to float amongst the bobbing ice. More hardcore thrill-seekers can choose to head under the ice instead, diving with a guide to observe the ethereal natural spectacle from below.
Japan is renowned for its spring blooms, with the sight of cherry blossoms (sakura) enchanting locals and visitors alike. The exquisite blooms burst to life from mid-January in Okinawa Prefecture, through March and April in most of the country, and into May for the northeastern Tohoku region and Hokkaido. During cherry blossom season, one of the loveliest traditions is hanami or cherry blossom viewing, when the Japanese pack picnics and set up blankets under cherry trees to appreciate the ephemeral beauty of it all.
While cherry blossom are Japan's most famous blooms, there are others worth going in search of during spring. Plum (ume) blossoms, which are deliciously fragrant and equally colourful, start to show themselves from mid-February. At Kairakuen in Ibaraki Prefecture, the third of Japan's Three Great Gardens, some 3000 trees bloom in pink and white during the Mito Plum Festival (mid-February to late-March), signalling the arrival of spring.
At Dazaifu Tenmangu Shrine in Fukuoka, on the island of Kyushu, 6000 plum trees drench the sacred site in pastel hues. And in the Soga Plum Grove in Odawara, Kanagawa Prefecture, 35,000 plum trees put on a stunning show of white blossoms against the vista of Mt Fuji.
The iconic mountain also acts as a majestic backdrop for patchwork fields of delicate pink, white and purple moss phlox (shibazakura) during Yamanashi's Fuji Shibazakura Festival. Over half a million flowers bloom here each year, with the quirkiest way to view them involving soaking your feet in a warm foot bath while looking out over the carpet of flowers to Mt Fuji in the distance.
Temperatures in many parts of Japan soar during the summer months, making the water a desirable destination. Given the country is made up of a collection of islands, there's plenty of adventures to be had on and off its diverse coasts. Japan has a thriving surf culture, with numerous spots offering up recreation for seasoned and novice board riders.
Head to Miyazaki Prefecture in Kyushu for a collection of surf beaches including Kodomo No Kuni, Okuragahama and Kisakihama. Kochi and Tokushima Prefectures in Shikoku are considered two of the best surf spots in the country. Wakayama Prefecture's coastline is worth exploring with a board as well, and Okinawa has great surf waves all year round. Shidashita Beach in Chiba Prefecture, the venue for the first Olympic surfing contest during the Tokyo Olympics, is also popular.
Under the water, diving and snorkelling are equally compelling summer pursuits. Okinawa Prefecture is rich with choices, with Ishigaki and Kerama Islands boasting magical marine environments. The Izu Islands south of Tokyo are easily accessible and equally diverting.
Summer is also the perfect time to go on camping in Japan (there are over 3000 campsites to choose from in the country), with the country's stunning and varied landscape offering up outdoor adventures in abundance, from tranquil forest settings to mountain locations. There are also a number of sites located on the sand and by the water.
You can pitch a tent with water views at Yagachi Beach off Okinawa Main Island or Ama Beach on Zamami Island (part of the Kerama Islands), and at Sunayu Camp-jo on the beach at the edge of Lake Kussharo in Hokkaido. There are even coastal campsites within the city limits of Tokyo, at Wakasu Seaside Park and Jonanjima Seaside Park.
LEAVE YOUR COMMENT