All Nippon Airways just made it twice as easy to fly to Japan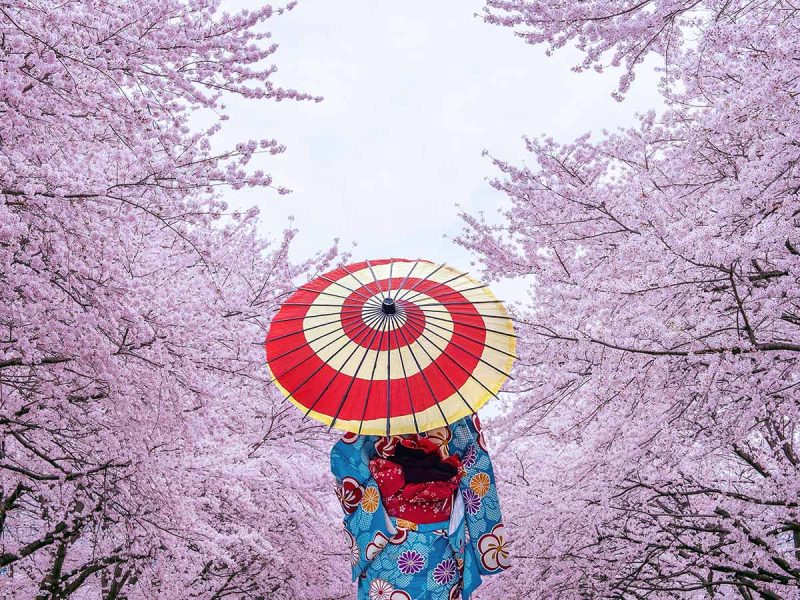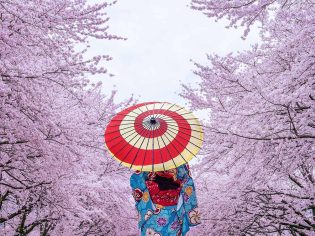 |

This Article was created in partnership with All Nippon Airways

|
Thinking about heading to Japan? The airline you choose to fly with can make all the difference.
There's no denying it: Japan is once again enjoying its lofty position as royalty of the travel industry now that international tourism is thriving again. Happily, one important decision – which airline to fly – has been made that much easier, with All Nippon Airways (ANA) announcing an increase to their popular Sydney to Tokyo (Haneda Airport) route with Japan's largest airline flying twice daily (both day and night) from March 26, 2023.
You can't blame Australians for wanting to visit the Land of the Rising Sun in hordes; no matter the time of year there's something for everyone, from the winter ski fields of Hokkaido and the cherry blossoms of spring, to the festivals of summer and autumn leaves (not to mention the odd onsen or two) in autumn. The hardest part of the journey? Picking which season to tackle first.
New routes aside, there are plenty of other reasons to choose ANA for your next (or first) Japan break:
All Nippon Airways covers more ground
Let's get one thing straight: Tokyo is amazing. Home to some 37 million residents (14 million of them within the city proper), at least 80,000 restaurants, one vending machine per 23 people, robots checking you into hotels and serving your dinner and cafes in line with every quirk and fantasy.
That's all well and good but you haven't just travelled 7,800 km to only see Tokyo.
ANA fly to over 40 cities around the country so while you're able to make Japan's capital your first or last stop, you can also easily fly across the country to enjoy the art installations and galleries of Naoshima in the Seto Inland Sea, take in a beach break at Ishigaki Island, view the cherry blossoms of Kakunodate (or the autumn leaves of Takayama) or maybe even the snow festival of Sapporo.
Your best bet? Take a look at ANA's handy route map which highlights Japan's domestic network to help you plan points B, C and the rest.
All Nippon Airways provides superior service
Service can make or break your flight, and with a little over nine hours in the air to kickstart your holiday, it's certainly something to think about before you book.
We could lead with what ANA offers the Japan-bound passenger, but then what about the fact that ANA's legacy of spectacular service has been recognised with a SKYTRAX 5-STAR rating every year since 2013? This makes ANA the only Japanese airline to win this prestigious award for 10 consecutive years.
This is far from the only global accolade the airline has garnered in recent years; ANA has also been recognised by Air Transport World as 'Airline of the Year' not once, but three times (in 2007, 2013, and 2018), and in 2022, ANA received first place in the Global Airline and Asia Pacific categories at the CIRIUM On-Time Performance Awards. This marked the second consecutive year that the airline was recognised as the most on-time airline in the world.
You can't fly to Japan on a trophy of course, so passengers flying ANA will be pleased to note that every little detail has been taken care of, whether you're flying Business Class, Premium Economy or Economy.
In Economy, guests will enjoy the newly redesigned seats which make the most of legroom and paid lounge access for international flights departing from Japan. Premium Economy offers greater space and comfort, also providing complimentary Business Class lounge access on international flights, while Business Class passengers enjoy wide seats with 180-degree lay flat beds and direct aisle access.
Keen to see the services and amenities provided across the three Class types? You can visit the website for further details.
All Nippon Airways has strong sustainability practices
When ANA became the only company within the aviation industry to receive the Gold Class distinction from the 2022 Global Sustainability Awards, it was a move that surprised few.
For years ANA – long concerned about climate change – has been focused on improving sustainability practices across the board, from introducing initiatives in aircraft and non-aircraft flight operations to boosting their carbon offset program.
Among some of ANA's green practices:
The ANA Carbon Offset Program, allowing customers to offset their emissions by calculating and purchasing credits equivalent to the amount of CO2 emitted at the time of use, or for the desired flight segment.
Intensifying the 'Reduce, Reuse, Recycle' activities and waste management across the company. For example, economy class in-flight meals on international flights have been in containers made from plant-derived materials since 2021. The result is approximately a 317-ton reduction of disposable plastic.
The introduction of food loss initiatives, including recycling 100% of food waste into compost and animal feed.
The implementation and promotion of biodiversity conservation activities such as coral planting work, coastal forest restoration and seminars on eradicating the illegal wildlife trade.
Establishing a transition scenario toward carbon neutrality by 2050 by improving flight operations and adopting new aircraft technologies and shifting to low-carbon aviation fuel.
Reducing energy consumption on the ground and utilising renewable energy. This includes the introduction of hybrid vehicles, electric vehicles, fuel cell vehicles and energy-saving equipment.
Based on these initiatives, ANA has been selected as a member of the Dow Jones Sustainability World Index list for the sixth consecutive year, and the Dow Jones Sustainability Asia Pacific Index list for the seventh consecutive year.
All Nippon Airways is committed to Covid safety protocols
As the world adapts to the 'new normal', ANA remains committed to keeping passengers Covid-safe and free to enjoy the best of what Japan has to offer.
ANA staff will regularly sanitise all equipment and supplies including the check-in counter. Hand sanitisers and disinfectants will also continue to be readily available at check-in counters, lounges and gates.
On board, it's helpful to know that all ANA planes are disinfected and ventilated with clean air every three minutes through HEPA high-performance air conditioning systems, the same used in hospital operating rooms.
Cabin staff will wear face coverings and hand out cleansing wipes and masks to passengers who wish to make use of them.
International flights are disinfected with alcohol after the arrival of each flight, while domestic aircraft are disinfected with alcohol every night. Additionally, Japan domestic aircraft are also regularly disinfected with a long-lasting virucide.
Keen to book? All Nippon Airways will fly twice daily between Sydney and Tokyo (Haneda Airport) from March 26, 2023 with the following schedule:
Outbound:
NH880 departing Sydney at 9.45pm, arriving at Haneda at 5.25am.
NH890 departing Sydney at 12.55pm, arriving at Haneda at 8.30pm (NEW)
Inbound:
NH879 departing Tokyo at 10.20pm, arriving in Sydney at 9.55am.
NH889 departing Tokyo at 8.55am, arriving in Sydney at 8.30pm (NEW).
For further information on All Nippon Airways, please visit ana.co.jp