7 adventures for the mind and soul in Japan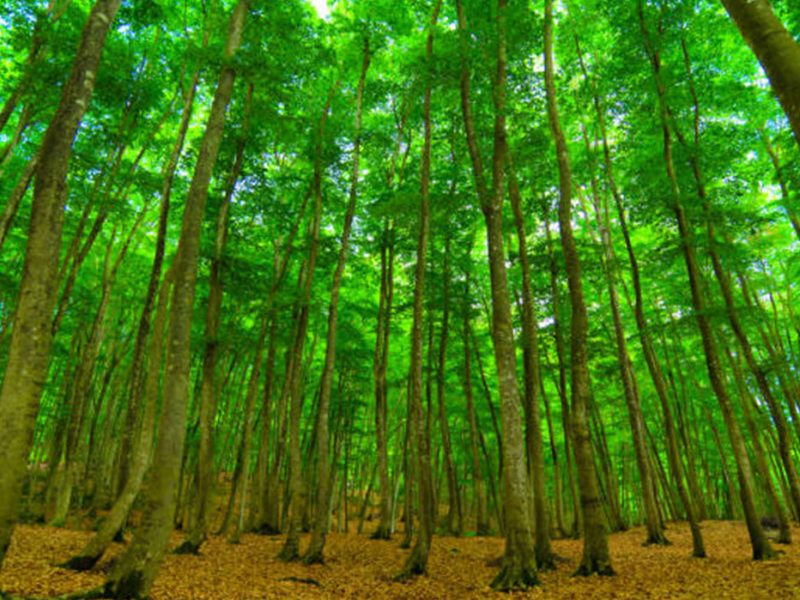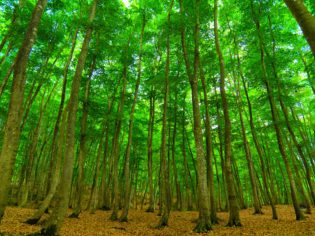 While many picture glittering metropolises and bullet trains streaking across the landscape when thinking of Japan, the country's exquisite practices, contemplative traditions and quiet-filled expanses actually offer up a salve for the mind and soul in our harried modern world. Breathe in, breathe out and read on.
1. Rise with the monks on a temple stay
The traditional practice of shukubo (temple stays) stretches back centuries in Japan, when temples would take in those undertaking pilgrimages for a night or two of rest. Today, temple stays can be booked in the likes of Mt Mitake near Tokyo, Zenkoji in Nagano Prefecture and Koyasan in Wakayama Prefecture, and offer visitors a fascinating immersion into tradition.
In the temple settlement of Koyasan, the centre of Shingon Buddhism, a temple stay allows you to observe and experience sacred practices that have remained unchanged for centuries, including lodging in a traditional tatami room, sleeping on futon, enjoying shojin ryori (traditional vegetarian Buddhist cuisine) and rising before the sun to witness the morning prayers of the monks through a heady haze of incense smoke.
2. Walk the landscape
One of the best ways to clear your mind, connect to nature, witness time-honoured traditions and breathe in crisp, clean air is by putting one foot in front of the other and walking the landscape. Japan's diverse expanses of lush vegetation, soaring mountains, season-dappled countryside and stunning islands and coast offer up ample opportunity for repose.
Walking the Nakasendo, the Edo Period (1603-1867) highway which linked Kyoto and Edo (modern day Tokyo), offers up pristine natural beauty and an ancient history that is still evident in 17th-century post towns such as Magome in Gifu Prefecture.
The Shikoku 88 Temple Pilgrimage (Shikoku Ohenro) is a 1200-kilometre pilgrimage route that encircles the island of Shikoku, honouring the Buddhist priest Kūkai (Kōbō Daishi), who is believed to have spent time here in the 9th century. Donning traditional white robes and walking the entire route, visiting the 88 temples and numerous sacred sites, can take up to six weeks, but smaller sections of the journey can also be undertaken.
In the Tohoku region, the Dewa Sanzan is the collective name bestowed on three sacred mountains – Mt Haguro, Mt Gassan, and Mt Yudono.
Practitioners of Shugendo, which is influenced by strict Esoteric Buddhism practices and training, have made pilgrimages here for more than 1400 years, and climbing the mountains is still viewed as a sacred undertaking. You can really immerse yourself in the experience by learning the ways of the Yamabushi, the traditional practitioners of Shugendo, during an experience program.
3. Purify your soul with waterfall meditation
Secreted away deep in the forests of Mt Ontake in Nagano Prefecture, the 30-metre Kiyotaki Falls has been the site of worship and contemplation for centuries, with followers of the mountain asceticism native to the area gathering here to stand under its cascading waters in celebration of the deep connection between human spirituality and the natural world. According to the Shinto faith, the act of misogi (water cleansing) is a way of purifying the soul. While journeying here in spring and summer allows you to feel the bracing caress of the waters (a small group tour is the most respectful way to approach this), visiting in winter offers the chance of seeing the spectacle of the falls freezing into a smooth pillar of ice.
At Mt Mitake's Ayahiro Falls, located in Chichibu-Tama-Kai National Park, west of Tokyo, you can take part in water purification rituals as part of a temple stay.
4. Replenish your energy at a unique stay
Japan abounds with unique accommodation options that go beyond providing just a bed for the night, but rather offer enveloping experiences that inform the mind and recharge the spirits. While it can be as simple as booking a stay in a storied ryokan, a traditional inn, there are also innumerable options that take experiential accommodation to the next level.
Memu Earth Hotel in Hokkaido is a collection of experimental, architecturally pure buildings set in a lush green landscape where the traditional style of the Ainu, Japan's indigenous people, has been interpreted by award-winning architect Kengo Kuma; staying in any of the minimalist buildings devoid of distractions and unnecessary elements allows the mind to be truly still. A hybrid of a luxury yacht and a floating ryokan, spending time as a guest at guntû delivers the opportunity to escape the everyday to cruise Japan's exquisite Seto Inland Sea, glimpsing some of the 700 islands found within it.
Meanwhile, a farm stay in Odate in Akita Prefecture is about feeding your soul by working the land and filling your stomach. Hosts here generously share their homes and their lifestyle, with guests working shoulder to shoulder in the fields during the day, and sitting down to communal meals of traditional dishes like the local kiritampo rice dumplings at night.
5. Learn karate from a master
The ancient Ryukyu Kingdom – the modern-day islands of Okinawa – was the birthplace of the famed martial art of karate, which has been practiced there in various forms for centuries. While many equate the practice with fighting, the principles of karate, known as Heiwa no Bu – the Martial Art of Peace – are rooted in avoiding conflict and adhering to a life path of peace and dignity. At the heart of the art form are the kata, traditional patterns of movements that are practiced in order to become instinctive, and hone not only coordination, balance and agility but also focus and concentration.
Visiting Okinawa Prefecture affords the opportunity to learn the traditional local style, Okinawa Ryukyu karate, from a master within a dojo (a hall used for martial arts training), of which there are more than 400 on Okinawa Main Island alone.
6. Indulge in a spot of forest bathing
The term forest bathing (shinrin-yoku) was first coined by the Japanese Ministry of Agriculture, Forestry and Fisheries in the early 1980s to give a name – and legitimacy – to the act of experiencing nature at its most elemental.
As the label implies, forest bathing is about truly immersing yourself in your natural surroundings, absorbing the sights, sounds, smells, feel and the intangible atmosphere of a place – more often than not one of Japan's abundant and exquisitely lush forest settings. It is not about exercise, it is about being still; it is not about getting somewhere to see something, it is about just being. Extensive studies have shown that forest bathing's deep immersion can reduce stress levels (one of the main reasons the Japanese government identified the practice in the first place), heart rate and blood pressure.
Little wonder there are now 62 recognised healing forests in Japan. So, how to indulge in forest bathing? Divest yourself of technology, leaving your phone behind and taking only the necessities (always let someone know where you are going – you want to lose yourself, not get lost), then choose a location that captivates your imagination: Bijinbayashi Forest in the Tokamachi region of Niigata Prefecture, with its tall and graceful beech trees that change colours with the seasons; the impossibly lush Yakushima, part of the Osumi Islands sitting off Kyushu, is home to subtropical evergreen forests of cedars, some nearly 2000 years old, which hold UNESCO World Heritage status; Yoshino-Kumano National Park on the Kii Peninsula in the Kansai region boasts sacred forests that have been a place of pilgrimage and reflection for centuries.
7. Inform your mind and use your hands
Possibly nowhere in the world are traditional arts and crafts as venerated as in Japan. Eschewing the modern-day practice of discounting time-honoured skills in pursuit of the new has resulted in visitors being able to choose to indulge in a roster of cultural activities that combine concentration, diligence and heartfelt satisfaction in the results.
In Sabae City in Fukui Prefecture, home to the 1500-year-old tradition of Echizen lacquer, you can watch masters at work and set about creating your own lacquerware masterpiece in a hands-on workshop.
In Saitama Prefecture, the slow and precise art of bonsai is on glorious display at the Omiya Bonsai Art Museum, while in the neighbouring Omiya Bonsai Village you can undertake instruction from an expert.
And in Kanazawa City in Ishikawa Prefecture, amongst its historic buildings and tea houses, visitors can try their hand at Kaga Yuzen, the intricate dyeing technique that originated here in the 17th century, or making shimmering gold leaf with a local artisan.