Sustainable fine dining with a Balinese touch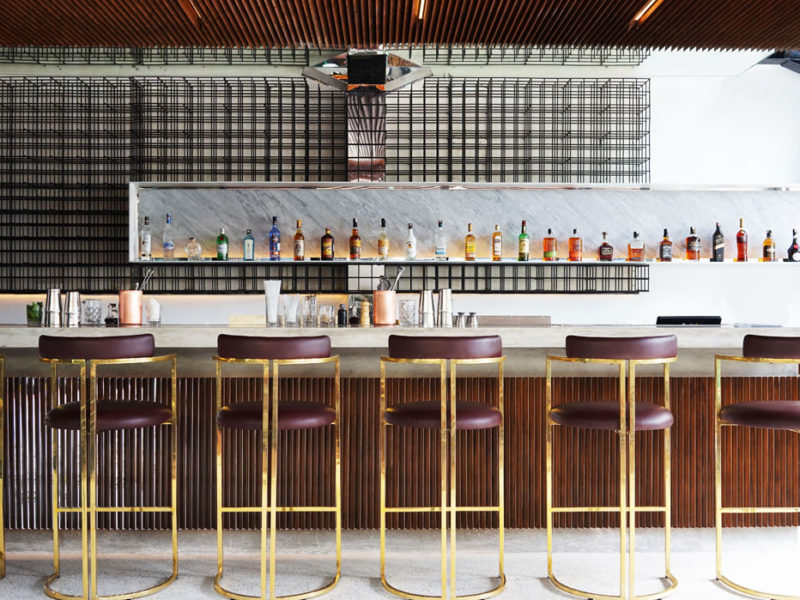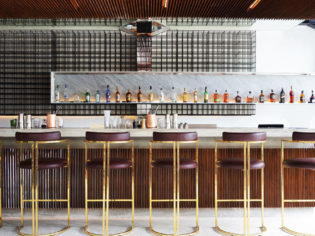 |

THIS ARTICLE WAS CREATED IN PARTNERSHIP WITH 8 Degree Projects

|
Delicate bites, decadent desserts and a designed-to-share menu may not sound like a Balinese dining concept – because it isn't.
In fact, Bikini restaurant and bar in Bali might seem more at home in Bondi or Fitzroy than anywhere else. And with Aussie hospitality company 8 Degree Projects behind the Seminyak hotspot, that makes sense. But don't be fooled by its Aussie roots. Bikini is Balinese through and through.
The best example has to be the signature dish, pearl oyster: oyster crema, finger lime and palm heart. A veritable work of art, every one of its ingredients was sourced from the Indonesian island.
Home grown ingredients
Pearl Oyster: Sourced from a boutique pearl farm in Western Bali and a byproduct of the industry, this tasty meat would be otherwise discarded.
Sea Salt: Harvested and dried in Bali using the island's traditional methods.
Pineapple Vinegar: Made in-house by running food scraps through the venue's own purpose-built fermentation lab.
Finger lime and palm heart: Harvested and grown on a farm in North Bali, Bikini is the only restaurant on the island using home-grown finger limes.
Oyster crema: Made using smaller (warm water) oyster meat from a local farm.
Citrus tagettes (small flowers): Grown in neighbouring local farm, Novio.
Custom-made materials
Knife: Custom-fashioned by traditional Balinese blacksmith, Blades of the Gods.
Ceramics Dish: Custom-made by Balinese ceramics manufacturer, Kevala, in a studio in Sanur.
Who made it?
Executive Chef and Creative Culinary Director Jethro Vincent is the man behind Bikini's vision. The Kiwi-born chef is shaking up the fine-dining scene with a more stripped-back, conscious approach. Wherever possible, he's replacing outdated methods of sourcing and making food with more sustainable initiatives.
The result? Bikini feels more like a relaxed dinner party with friends than a formal night out. "We want guests to walk away feeling energised through a collection of curated experiences more significant than the food on their plates," he says.
LEAVE YOUR COMMENT