Your Chance to Conquer the Northwest Passage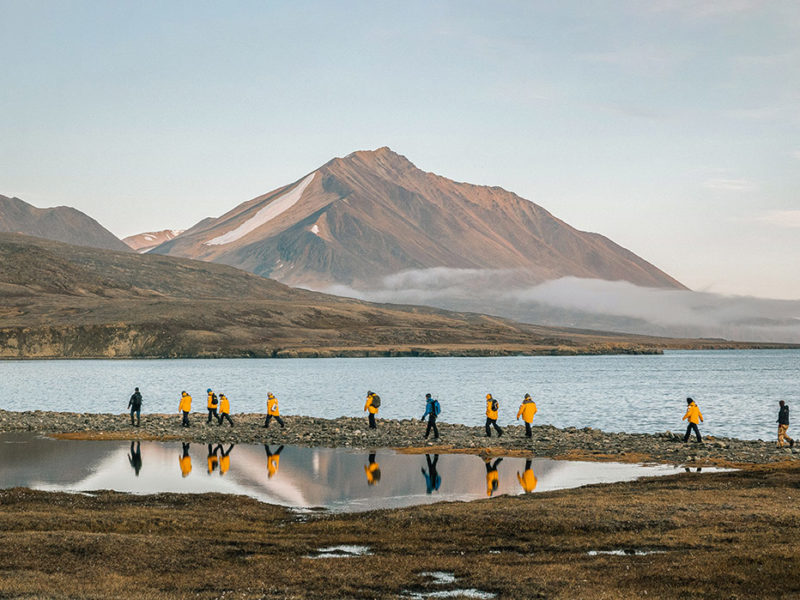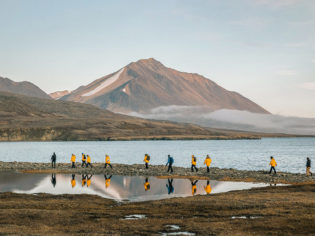 |

This Article was created in partnership with Quark Expeditions

|
Men perished and disappeared in their hundreds while seeking this treacherous route through the Canadian Arctic. Here's how you can do it in luxury and live to tell the tale.
The frozen tundra of the Canadian Arctic is a true land of myth and lore. Just like its southern 'bookend', Antarctica, hardy explorers faced the most challenging conditions in their quest to discover new territory and shipping routes in the ice-choked waters.
Anyone who knows the celebrated story of the Northwest Passage will recognise immediately the immense and tragic consequences of venturing into these hazardous, then-unknown regions. In the 19th century, it was the equivalent of flying to the moon.
Nowadays, the once life-threatening exploit is greatly diminished and modern explorers can venture into this mystic realm in the safety and comfort of state-of-the-art, 21st-century vessels such as Quark Expeditions' Ultramarine.
Few modern expedition travel companies can boast the experience and longevity of Quark. In 2021, the Seattle-based company will celebrate 30 years of continuous operation and, at one time, it held the record for the farthest south any vessel had sailed when the famous polar-class icebreaker Kapitan Khlebnikov reached 78 degrees, 41 minutes in 2006, breaking Roald Amundsen's 95-year record.
Ice-Class Ultramarine
While the mighty, 1981-built, 110-passenger Kapitan Khlebnikov still serves faithfully for Quark, the introduction of Ultramarine heralds a whole new era in modern expedition cruising. Carrying just shy of 200 guests, this sleek, game-changing polar vessel is equipped with two twin-engined jet helicopters, 20 fast-launching and rugged Zodiac tenders and one of the largest portfolios of off-ship adventure options in the industry.
Rated to the highest ice classification for its type, Ultramarine will dominate Quark's 2021 Arctic expedition program with five comprehensive itineraries including, of course, the most fabled of journeys: the Northwest Passage.
What's more, the waters within the icy labyrinth of the Canadian High Arctic are significantly calmer than those often encountered at the other end of the planet. Instead of a potentially hair-raising crossing of the Drake Passage to the Antarctic Peninsula, passengers fly directly to the vessel's anchorage and are sedately transferred by either tender or, with Ultramarine, by helicopter.
The Abundant Arctic Wildlife
History, as fascinating as it is, is just a part of any Canadian Arctic experience. Expeditioners onboard Ultramarine will have unprecedented opportunities to see polar bears, muskoxen, whales, countless bird species and other wildlife as well as explore the ancestral land of the ancient Inuit people. Indigenous guides aboard Ultramarine and those onshore during excursions deliver rare insights into their way of life practised for thousands of years.
Remote Coburg Island, for example, standing like a giant sentinel at the eastern entrance to Lady Ann Strait, is one of the most fascinating wildlife destinations anywhere in the Canadian Arctic. Birders in particular, will be enthralled at the diversity and sheer numbers present on this otherwise barren-looking outcrop. In the company of vigilant guides, it is possible to see snowy owls and peregrine falcons soaring overhead on the lookout for a meal, while hundreds of thousands of black guillemots, black-legged kittiwakes, glaucous gulls, northern fulmars and thick-billed murres cram the precarious cliffs and shoreline with their nests.
Meanwhile the surrounding rich waters are home to the rare, long-living bowhead whale, narwhal, polar bear, seal, walrus and ghost-like beluga.
Helicopter Flightseeing
One of the greatest assets of any polar vessel is the helicopter and Ultramarine has two twin-engined jet machines that will perform a range of vital tasks including guest transfers, sightseeing and adventure activities, ice and wildlife reconnaissance and, if required, medical evacuation.
The advantage of helicopters in polar travel is immediately apparent. Not only does the unique airborne characteristics of the modern helicopter allow spectacular views from the elevated cockpit, it is possible to access rugged sites that would be otherwise impossible to reach by any other means. For example, a 'heli-landing' will be attempted to allow guests the opportunity to take a 'heli-hike' around a remote plateau or headland for an experience no other vessel could offer.
Adventure Options
While the Victorian-era adventurers would have been preoccupied with just staying alive, today's explorers can indulge themselves in any number of activities besides foraging for food and man-hauling wooden lifeboats. Ultramarine will carry sturdy one- and two-person kayaks that will allow adventures beyond the ship and shoreline, an experience once only enjoyed by the Inuit themselves. Furthermore, some itineraries visiting Greenland will offer a camping experience ashore, allowing guests to commune with the Inuit in their remarkable native environment.
One ritual that must be performed by all visitors to the Arctic is the 'Polar Plunge' where stout-hearted passengers take a very brief dip in the chilly waters. All closely supervised, of course.
Aussies love Canada
Australians share a special affinity with their Commonwealth cousins in Canada. With direct flights, a common language (and sense of humour) as well as many shared customs, travelling in Canada is a breeze for us.
Canadians are renowned around the world for their exemplary politeness and mild manners, qualities they are only too happy to share with their Aussie mates.
An Arctic experience like never before
With all the features and benefits available to today's adventure traveller onboard a supremely capable vessel such as Quark's Ultramarine, no journey in the Arctic will ever be the same again.

To learn more about adventures with Quark Expeditions, visit quarkexpeditions.com
LEAVE YOUR COMMENT