Trafalgar: African safari's for good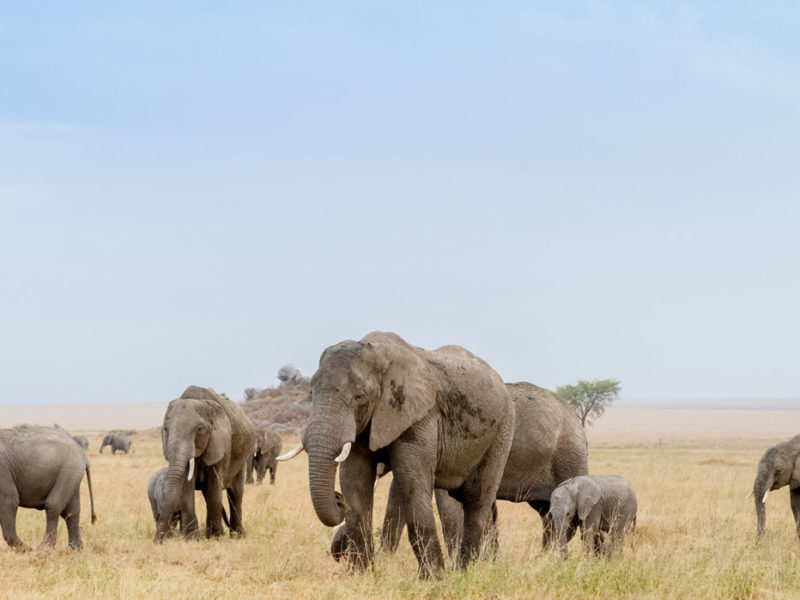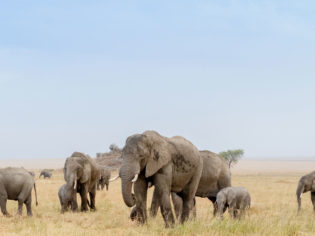 |

This Article was created in partnership with Trafalgar

|

A vague promise to 'leave only footprints' used to be enough to call yourself an ethical traveller on an African safari. Today, however, travellers demand – and guided holiday companies (like Trafalgar) offer – a much more meaningful, sustainable connection with this fascinatingly complex continent.
An African safari has typically centred on snapping photographs and snapping up mementoes. But today's conscious traveller requires a deeper engagement with a destination and its community, seeking out experiences where they can at least try to have a positive impact on African people, places and wildlife.
This new kind of journey is a symbiotic one, and involves travelling with an open mind as much as willing feet and an open wallet. It's not about ignoring your bucket list, as much as it is about modifying and ultimately expanding your definition of a holiday. On the one hand, a guided holiday can expose you to the rich and enlightening tapestry of African village culture, where each encounter is sure to leave a profound impression. On the other hand, you can return the favour, by choosing a provider that contributes to finding a solution to the steep challenges facing many of these fragile communities.
While it may sound daunting to step 'off the trail', there are many immersive-experience options built into guided itineraries that can both enrich your African safari experience and help the communities you visit.
A beacon of hope
One such enriching experience is offered on the outskirts of Kenya's capital Nairobi, where unemployment sits at 50 per cent and wages can be as little as $1 a day. This visit to meet the orphaned children of Shangilia Children's Home, a Join Trafalgar initiative offered by leading immersive travel provider Trafalgar, is a beacon of hope.
You'll witness the children's unyielding connection to culture through music and dance, fostered by a nurturing environment. Crucially, your financial support will help nudge Shangilia's next generation on the path to education and vocational training.
The welcoming Himba
On Trafalgar's Namibia Adventure, you'll meet the welcoming Himba, a Namibian village community instantly recognisable for its trademark intricate hairstyles and ochre body paint. An example of African subsistence culture at its most pure and vibrant, this semi-nomadic community – where women still carry water and build homes – has faced more than its share of challenges. Seeing their resilience first-hand is a truly soul-stirring experience that will stay with you long after your journey is over.
The Otjikandero Himba Orphan Village Project (another Join Trafalgar initiative) acts as a safety net for the Himba community's food and health needs, especially when traditional medicine fails them and when there are problems with the community's livelihood: their cattle.
Orphans of the wild
Many of Africa's wildlife species teeter on the precipice of extinction, which has inspired the great work of the David Sheldrick Wildlife Trust. On day two of Trafalgar's Wonders of Kenya journey, you'll visit its Orphans' Project, which firmly focuses on protecting Kenya's threatened rhino and elephant populations.
Apart from getting to see cute orphan baby elephants wallow in a mud bath – which you can also 'adopt' – you'll discover the gravity of the battle against poachers and habitat loss. The trust's mobile de-snaring and veterinary teams work hard and smart to ensure these immaculate creatures remain in the African wilderness for generations to come. Surely, that is what travelling consciously is all about.
Making travel matter
Even small changes in the way you travel today can have a lasting impact on creating a better tomorrow. That's why Trafalgar launched Join Trafalgar in 2009 – to transform travel into a force for good.
People power
Trafalgar's Be My Guest experiences started with a sip of limoncello and a shared meal on a lemon farm in Sorrento, Italy. Today, they're the highlight of any Trafalgar journey, and one you can feel good about. Each of the 103 exclusive experiences are located outside the city centre, helping to sustain the livelihoods of rural locals.
Protect and preserve
Part of taking people to the world's bucket-list destinations is making sure they still exist for future generations to enjoy. Trafalgar encourages off-peak travel, preserves historic colonial homes and buildings of cultural significance, and supports five projects that sustain the rich biodiversity and wildlife of places they visit.
Planet care
Travel paper-free and have a tree planted in your honour: that's the commitment Trafalgar made with its partner, One Tree Planted. Since 2014, it has reforested more than 85 hectares of devastated lands across Africa and North America.
Trafalgar offers guided holidays in 78 countries including South Africa, Kenya, Tanzania and Namibia. To learn more about Trafalgar's Join Trafalgar initiatives, or to book your own African safari for good, visit Trafalgar.
LEAVE YOUR COMMENT