Ranked #61 in our countdown of '100 Ultimate Travel Experiences of a Lifetime'.
Few places on this planet lend themselves to a safari experience like this.
Putting the 'wild' in wildlife, Canada's Arctic wilderness stretches from the northern reaches of the Yukon in the west – thriving with Canadian lynxes and Alaska-Yukon moose, to the rugged Hudson Bay coastline in the east, home of the great white bears.
Of course venturing further north through the Northwestern Passages provides no shortage of stunning glaciers and towering icebergs, as well as a wealth of Arctic creatures: wolves, caribou, black bears, grizzly bears, polar bears, belugas and seals…
With unique migration patterns also to behold, it's little wonder the region has been dubbed the 'Serengeti of the Arctic'.
Head to blog.expedia.com.au/bucket-list to find out what Canada has on offer.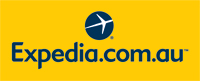 << Previous | Next >>