Ranked #3 in our countdown of '100 Ultimate Travel Experiences of a Lifetime'.
With mountain gorilla numbers in decline due to dwindling habitat, civil unrest and poaching, seeing these hulking, majestic primates in their natural surroundings really does represent a once-in-a-lifetime experience, and one that future generations might tragically never have a chance to witness.
Guided treks are the only option for viewing the mountain gorillas in their lush habitat, with tours conducted out of Uganda, Rwanda and the Democratic Republic of the Congo (DRC), which offer one precious hour at a time watching silverbacks, females and mischievous juveniles as they go about their normal routine.
"As wildlife experiences go, this one sits on the top shelf – personal, remote, difficult and utterly rewarding."
– Andrew Bain
Want to spot mountain gorillas for yourself? Visit expedia.com.au for more information.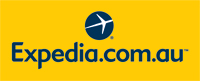 For the best in treks to see the mountain gorillas, click here to find some great deals with the experts at Exodus Travels