Ranked #23 in our countdown of '100 Ultimate Travel Experiences of a Lifetime'.
The desolate and surreal sandscape of Sossusvlei in Namibia's Namib-Naukluft National Park has been the setting of a raft of futuristic films, its oxide red dunes rising and surrounding flat clay pans – the perfect balance of beauty and otherworldliness.
Four-wheel-drive tours are the best way to see the collection of dunes and marsh (vlei) – Elim, Dune 45 and Big Daddy; Sossusvlei, Deadvlei, Hidden Vlei – or you can stay at any number of luxury resorts located in Sesriem and the neighbouring town of Solitaire.
Make the journey to Namibia yourself – find out more at expedia.com.au.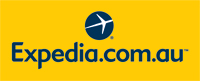 Click here to check out these great deals from Exodus Travels and make Namibia's otherworldly sand dunes a reality on your next holiday